As has been said recently, Netflix is ​​all murder or cake. Our appetite for crime in shows, movies or books is – and probably always has been – seemingly insatiable. When I was growing up, my sister was a true criminal buff and the original Law and order was a staple in our rotation as we got older as I realize it's a bit with me. Crime is everywhere and in seemingly all forms: fictitious, true, procedural, cerebral, violent, forensic, legal, white collar, loose and unsolved. But from what I have read and seen, one aspect is largely underrepresented: the victim's perspective.
Although many perpetrators of financial or other white-collar crimes are convinced that the wrong they have committed is victim-free, the offense leaves it a wake-up call of people bearing the burden of the consequences. In most cases, however, the victim appears only just enough to profile the unidentified subject and narrow the search when a crime is served to our consumption (either as entertainment or morbid education). Let us realize this: in these depictions, murder is almost always the crime, so the victim is dead. They are just the first mystery to be solved first to unlock the bigger one of their violent death. We are introduced to crying relatives or confused neighbors or emotionless roommates who paint the shortest excerpts of the victims' lives, but it is a dramatic oversimplification of how people are affected by crime – just as murder is a narrow lens through which we can investigate crime in general. In the real world, murder is a small percentage of all crimes, even a small percentage of all violent crimes.
My novel, Upended, opens with an assault, but the focus of the story is not the crime itself, but its far-reaching effects not only on the primary victim, but on everyone close to her – effects that are (spoiler alarm) large. Although murders now come packed in neat episodes of one hour, eight-step "limited series" or 300-page books, the aftermath of these deeds follows broadly and has a half-life of years that does not easily fit within those limits. This is what makes fiction such a compelling tool when focusing on the perspective of the victim. Unlike reportage, it provides great flexibility around point of view, timeline and interconnection, all of which can be critical aspects in trying to get readers to really understand and empathize with the aftermath of the tragedy. Fiction can deal with the trauma of several generations and the fuzzy edges of the reach of violence in a way that would be impossible in non-fiction because of both time and cost.
Fiction can also more deftly address the hidden price that victims of violent crime pay. How does it feel to be scared in your own home or want to move on but not be able to? How can you accept the meaningless and inexplicable? What can you do when someone you love is changed by what has happened to them? What happens when roles are reversed and a historically strong and capable person appears ruined and scattered? How do you handle (or not) the endless stream of internal questions of "what if" and "if only" and "why"? Can anyone really be the same after something terrible has happened to them or someone they love? Should they be?
The article continues after the announcement
In my book, my main character, who had an "unhealthy" relationship with the truth before the attack, says this: "Lying, she was reminded, was not just the lie itself, but everything you lived with it, you had to do afterwards. "The same goes for victims (or survival) in general, and the following works of both fiction and non-fiction are good examples that explore this topic in depth, and which I read in part to help me do my own work.
Kathleen Kent The combustion
This follow-up to Kent's book from 2017 Dime follows detective Betty Rhyzyk after wringer Kent put her through in the first novel in this series, and there's nothing disliking about this book. Kent pairs Rhyzyk's physical and emotional recovery from the events of the first book with a new (or is it an ongoing?) Study, and the intertwining of Betty's role as an investigator and her reality as a survivor deepens both sides of the equation. Told through Betty's point of view, we get a first-hand overview of the arenas of what she experienced in the first book, the difficult path to recovery and the strain it places on the relationship with the people closest to her.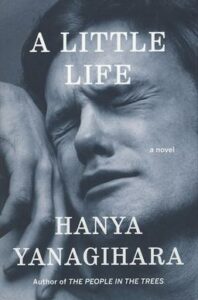 Hanya Yanagihara's A little life
Love it or hate it (and I did both at the same time), this tome sinks into the psychic scars and the lasting effects of the repeated and horrific trauma that its protagonist, Jude, experienced. Like The combustion, Judas' struggles are both physical and emotional, and they resonate through all aspects of history. In contrast to The combustion, we see how difficult these scars are to escape over the course of their lives and how they affect everyone who is invested in the well-being of a crime. Yanagihara chose to tell this story with multiple views, each deeply embedded in the psyche of each character as well as an expansive timeline. These two approaches, both of which are powerful tools in fiction, increase the connection that readers have to the long and tangled wake of trauma.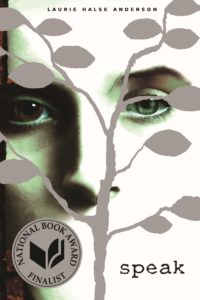 Laurie Halse Andersons TALK
Some people call this the landmark book for young adults about sexual assault and with good reason. IN TALK, the protagonist not only has to reckon with being sexually assaulted at a party, but also the ramifications of her peers after talking about this assault. This book illustrates the far-reaching effects of assault and the difficulty of navigating the reactions of others to surviving such a crime.
The article continues after the announcement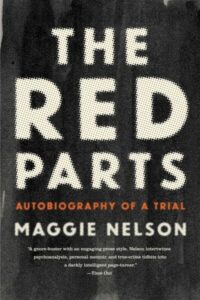 Maggie Nelson The red parts
Although the author is a generation removed from the victim of the central crime in this "autobiography" of a trial, she examines how the murder of her aunt, a cold case reopened on DNA evidence and which goes to trial, resonates through her family . As with much of Nelson's work, she utilizes non-fiction in personal ways and avoids a cold distance in reportage style. It is an elegy of trauma and its multigenerational consequences and reminds us that every crime causes a ripple effect of destruction.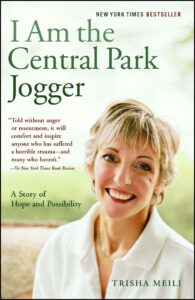 Trisha Meili's I'm a Central Park Jogger
The title says it all. For years, the identity of the Central Park Jogger was a closely guarded secret, but this book shines a bright light into her experience of mental and physical healing after being raped and brutally beaten. Most of this book focuses on the incredible struggle to overcome her traumatic brain injury, which is often an underreported price for violent crime.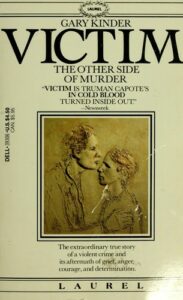 Gary Kinder's Victim
This detailed look at a horrific robbery in Ogden, Utah, in 1974 is striking for its almost unique focus on how a family was affected by the crime. Courtney Nesbitt and his mother Carol were two of five people held hostage during a robbery. They were eventually forced to drink Drano and were shot in the head by one of the perpetrators. Against all odds, Courtney survived, and the book follows her father and siblings through a year after his recovery and delves deep into how they were affected by Carol's death and Courtney's physical struggles and persistent disability.
***